Being Financially Fit means a lifetime of making sound financial decisions. Altra offers a number of different programs to help our youngest members and the young at heart.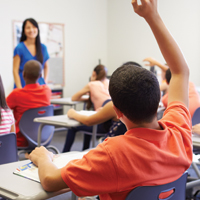 In-School Programs
Learning financial management skills is imperative to a successful future.
Our in-school programs introduce elementary, middle and high school students as well as college students with basic money management concepts while providing them with hands-on learning opportunities.
Financial Education Seminars
We believe everyone should have access to personal finance education. That's why Altra offers multiple seminars and presentations throughout the year in our communities.
Improve your financial future by building strong money management skills that will serve you today and for years to come.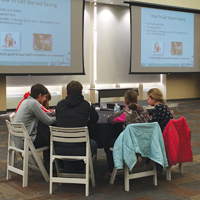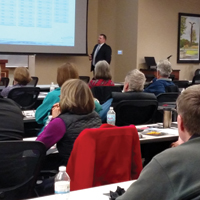 Retirement Planning & Investments
Planning and saving for your future requires patience and attention…and often the help of someone you can really trust.
Our Altra Financial Advisors are available to learn about your goals and work with you on your plan to create a future that will make those financial dreams a reality.
Scholarships
Altra, a proud supporter of public education, has provided more than 130 scholarships since 2004 to students pursuing higher education.
See for yourself how you could be eligible to receive an Altra Foundation Community Service Scholarship.