Charitable Contributions
Charitable Contributions are made primarily to qualified, federal tax-exempt 501(c)3 non-profit organizations, as defined by the Internal Revenue Service Code.
Contributions are restricted to non-profit organizations serving local residents in areas in which Altra has a branch presence. Unless otherwise noted, charitable contributions generally are for program support.
We review requests year-round; you can expect an email response within 30 days.
Sponsorships
Sponsorships are payments to any for-profit or non-profit organization for which Altra will receive promotional, marketing, or entertainment value.
Participation as a sponsor of an event or community function is expected to help create a favorable impression for Altra, provide opportunities and visibility for colleagues, create unique experiences for members, generate new business opportunities, and support the community.
For larger requests, we may contact you for additional information and/or to set up a meeting.
These guidelines are meant to assist organizations in understanding Altra's charitable priorities. We look for opportunities where our funding can have a clear, measurable, positive impact on our communities. Altra reserves the right to determine recipients of its charitable contributions. Altra may exclude or include organizations as Altra deems suitable. Due to the high volume of requests submitted, limited supplies, and other restrictions, not all requests received can be accommodated.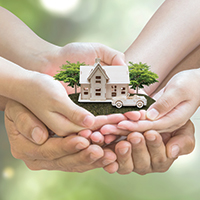 Support Community
Housing and Transportation 
Affordable housing and transportation are critical needs in all communities. But for many families, these items remain out of reach. Altra is dedicated to working with a number of local and national agencies to develop affordable homeownership and safe, reliable transportation opportunities for our members and the communities we serve.
Support Small Business
We understand that small business is part of the heartbeat of the larger community – when you shop local, you are putting money into the pockets of local workers and business owners who may be your neighbors or even family members. We are committed to supporting economic growth, prosperity, and the entrepreneurial spirit of the communities we serve by providing a full array of Business Services and Lending programs geared for the diverse needs of small business owners.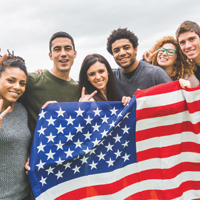 Member Advocacy
Lawmakers and banking regulations have a direct, significant impact on credit unions. Altra actively partners with credit unions across the nation to build support for pro-credit union legislation, reduce regulatory burdens, and ensure that our elected officials understand why not-for-profit financial cooperatives are vital to our members and the communities we serve. Our collective goal is to safeguard the interests of credit unions and ensure that financial cooperatives continue to thrive.