Simplify Your Life with Bill Pay
It's the easiest way to make payments, track payments, and manage your finances all in one place. You control what bills are paid, payment date, and amount paid. Set up one time or recurring payments and cancel or edit payments as needed – nothing comes out of your account until you say so.
Please note: The funds for a bill payment are deducted from your account on the Payment Date (the day the payment is scheduled to process). You have until 3:00 pm CT on the Payment Date to cancel or edit a payment. The payment will arrive at the merchant on the Deliver By date shown under the Payment Date.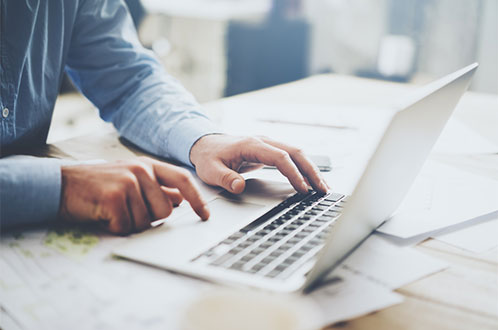 First-Time Users
Log in to Online Banking and click on the Bill Pay tab. You will be prompted to create a new challenge question and accept a new disclosure. Additional challenge questions may be required. You are now ready to set up Bill Payments.
Set Up eBill
eBill is a free feature that allows you to receive current billing information for eligible payees/vendors within Altra Online Banking, for example, Kohl's, Macy's, Lowe's, Home Depot, etc. With eBill, you can view your statement, access up to 18 months of billing history, file your bill and make payments directly through Altra Online Banking, removing the need to visit another site for billing information.
To enroll, click the "Set up eBill" link below each bill payee listed on your Bill Pay account. or click below to view the eBill User Guide.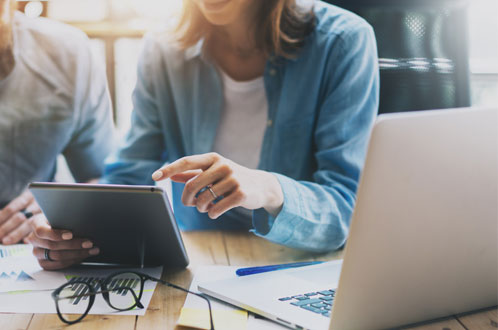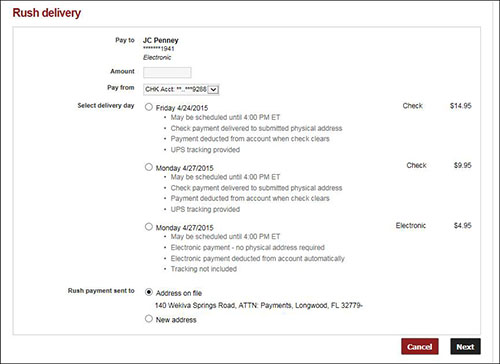 Rush Delivery Bill Pay
This service offers two option to have payments delivered the next business day or 2-day delivery:
ACH (electronic – not available for all payees)
Overnight check.
The Rush Delivery option will be presented to you during the payment process. There are fees associated with Rush Delivery that will be disclosed prior to initiating the transaction.
Internet Explorer Users
If you are using Internet Explorer, you may experience problems with some bill pay functions. IE is not compatible with security measures in our bill pay service and may cause disruption with some bill pay functions. Please upgrade to the most current version of a supported browser instead: Google Chrome, Mozilla Firefox, Microsoft Edge, or Apple Safari.
Safari / Mac Users
To access Bill Pay and Altra Mobile Deposit, please be sure to allow cookies. If this doesn't work, please try downloading Google Chrome.