Coronavirus Emergency Loans
The SBA has started accepting applications for the CARES Act/ Paycheck Protection Program.
Because only a certain amount of dollars have been allocated to these loans, we urge you to apply now, using the CARES Act/PPP Loan Application link under the Loan Center tab in Altra's Online Banking.
Please make sure to LOG IN through your BUSINESS online account.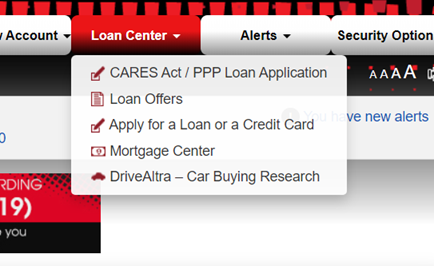 Coronavirus Aid, Relief, and Economic Securities (CARES) Act
The CARES Act allocated $350 billion to help small businesses keep workers employed during the pandemic and economic downturn. Known as the Paycheck Protection Program, the initiative provides 100% federally guaranteed loans to small businesses.  As an added bonus, these loans may be forgiven if borrowers maintain their payrolls during the crisis or restore their payrolls afterward. 
Please understand the final federal guidelines on how to process these loans are not available yet, but are expected later this week. Because Altra is an SBA Preferred Lender, your local Altra Business Banker will be ready to assist you as soon as the guidelines are released.
SBA Economic Injury Disaster Loan (EIDLs)
The U.S. Small Business Administration (SBA) is offering designated states and territories low-interest federal disaster loans for working capital to small businesses suffering substantial economic injury as a result of the Coronavirus (COVID-19). 
These working capital loans may be used to pay fixed debts, payroll, accounts payable, and other bills that could have been paid had the disaster not occurred. The loans are not intended to replace lost sales or profits or for expansion. 
The terms offered can be very favorable with loans up to $2 million, up to $25,000 unsecured, 2.75% rates for nonprofit organizations, 3.75% for other small business, and amortization potential up to 30 years. Click below to apply directly with the SBA.  Altra is NOT involved with this process. 
Being a preferred lender represents our dedication to serving the small business community. This expertise gives us the tools to better solve all our member's needs.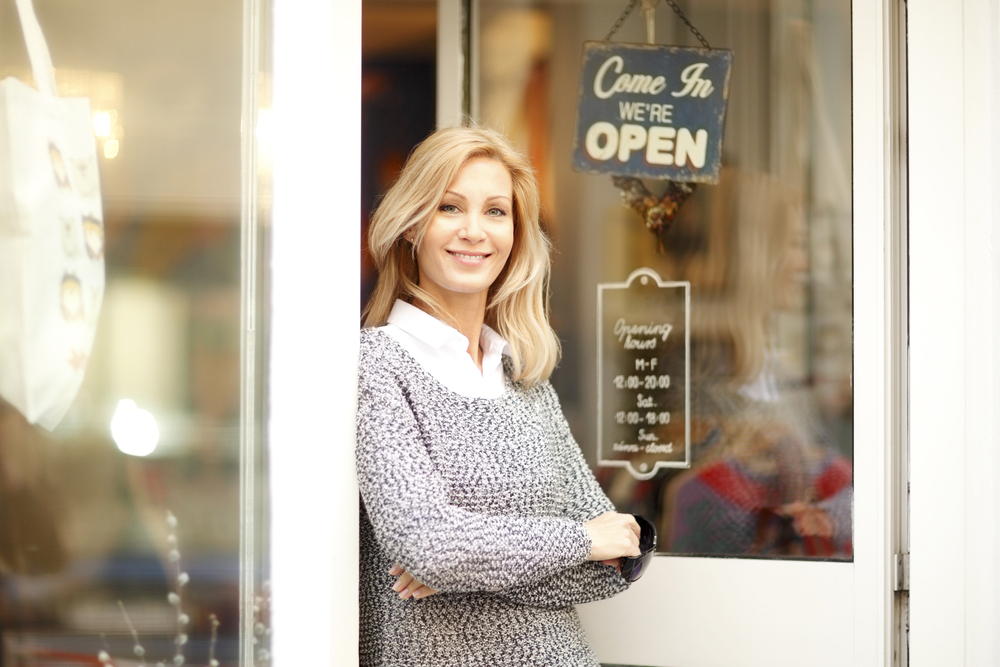 Eligibility
For-profit business
Must qualify as a small business according to SBA guidelines
Size varies by industry type
Financing
Provided by Altra SBA provides 85% guaranty to Altra on loan amounts up to $150,000
Collateral
SBA Requires that Altra take a first secured interest in business assets and/or a mortgage on real estate
SBA Guaranty Fee
SBA charges a 2% fee on the guaranteed portion of loans $150,000 or less
SBA charges a 3% fee on the guaranteed portion of loans over $150,000 up to $700,000
SBA charges a 3.5% fee on loans over $700,000
Loan Size
Maximum SBA guaranteed portion is $3.5 million
Maximum SBA loan is $5 million
Use of Proceeds
Land, Buildings, Equipment, Furniture & Fixtures, Inventory, Business Acquisition, Working Capital
Loan Terms
Working Capital – up to 7 years
Equipment – up to 10 years (of useful life)
Real Estate – up to 25 years
Eligibility
For-profit business
Must qualify as a small business according to SBA guidelines
Size varies by industry type
Financing
Provided by Altra SBA provides 50% guaranty to Altra Federal Credit Union
Collateral
SBA Requires that Altra take a first secured interest in business assets and/or a mortgage on real estate
SBA Guaranty Fee
SBA charges .25% of the guaranteed portion the first year on the line of credit.
During the second year 1.75% will be charged on loans of $150,000 or less
During the second year 2.75% will be charged on loans over $150,000
Loan Size
Maximum SBA guaranteed portion is $350,000
Use of Proceeds
Working Capital, Lines of Credit
Loan Terms
Revolving lines of credit available up to 7 years
Initial term is 1 year with renewal options
Eligibility
For-profit business
Tangible net worth less than $15 million
Net Profit after tax less than $5 million
Financing
50% financed by Altra
40% financed by SBA through a Certified Development Company
Collateral
Altra holds the 1st mortgage on real estate or the 1st secured interest in machinery & equipment
SBA holds the 2nd mortgage on the real estate or the 2nd secured interest in machinery & equipment
SBA Guaranty Fee
Altra charges a normal fee on the bank loan
CDC and SBA fees are approximately 3% and are financed over the life of the loan
Loan Size
Maximum SBA loan amount is $5 million for projects meeting a public policy goal
Maximum SBA loan amount is $5.5 million for manufacturing companies
Use of Proceeds
Land, Buildings (purchase, new construction, or renovation), Machinery & Equipment (minimum useful life of 10 years)
Loan Terms
Altra loan – minimum 10 years on real estate, 7 years on machinery & equipment
SBA loan – 20 years on real estate, 10 years on machinery & equipment