Best Life Community Awards – VOTING
November 1, 2022 – November 15, 2022
The finalists have been determined and now it's your chance to cast your vote for one deserving nonprofit.
Vote for the opportunity for one of Altra's Best Life Community Award finalists to win the Community Choice Award.  Voting requires completing the entry form.  One vote per email address.  All portions of the public voting form must be completed to be eligible. All information provided by the participant will be collected by Altra Federal Credit Union. Voting will open on November 1, 2022, and end on November 15, 2022.
Altra is not responsible for late or misdirected entries or transmissions.  All federal, state, and local laws and regulations apply. Void where prohibited by law. Any votes cast by voting machines or fictitious accounts will be removed.
The Community Choice Award will be selected by popular vote via this form from the finalists listed below. The nonprofit that receives the most votes will receive a total award of $10,000. Should for any reason the recipient be deemed ineligible to receive the award, it will go to the next highest vote-getter. Any and all taxes assessed on the award shall be the responsibility of the nonprofit. Click Here for complete details.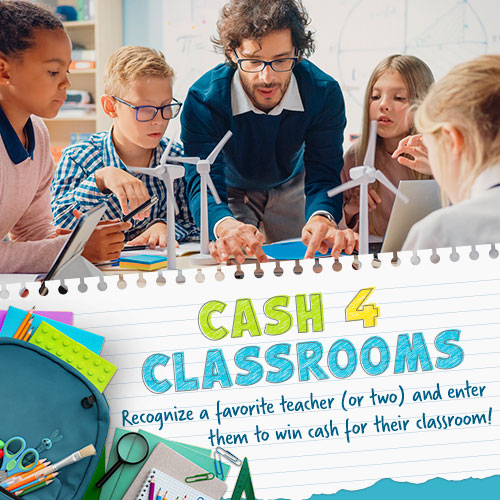 Cash 4 Classrooms Winners
Congratulations to the five winners of our Cash for Classrooms contest:
Shannon Bills • Kindergarten • La Crosse, WI
Logan Colby • Middle School • La Crescent, MN
Dixie Gregory • High School • Clarksville, TN
Christine Workman • 3rd Grade • Whitehouse, TX
Monica Muraski • High School • Westby, WI
Every story that came in about teachers impacting our member's lives were so touching.  Thank you to all teachers who continue to make an impact on every student's lives!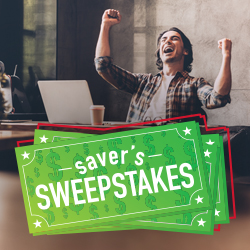 Saver's Sweepstakes
Wisconsin, Minnesota, Illinois, & Texas residents only.
Saver's Sweepstakes™ is a new prize-linked savings account at Altra. Saver's Sweepstakes offers prize drawing entries in return for each time you increase your savings balance by $25 (up to 6 entries per month)*. Prize drawings are held monthly, quarterly and annually – so the more you save, the more chances you have to win! You could even end up winning the grand prize of $5,000!*
Account earns 0.20% Annual Percentage Yield. *
*Saver's Sweepstakes™ available to MN, WI, TX & IL residents only. Membership eligibility required; personal and UTMA accounts only. Joint account holder age 18 or over is required on all Minor accounts. One account per Primary account holder per  participating credit union; you may be a Joint account holder on multiple Saver's Sweepstakes accounts at Altra. $25 minimum opening deposit; $25 minimum balance required. Earn prize-drawing entries for every $25 increase (up to 6 entries per month) for 12-month savings period. Prize drawings held monthly, quarterly and annually. Account earns 0.20% Annual Percentage Yield. Rates subject to change. Contact Altra or visit 

www.altra.org

 for complete details.
​