Thanksgiving Coloring Contest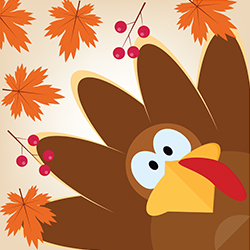 November 5th – November 21st
Pick up a coloring sheet from any Altra location or download your copy from the website to color. Answer the question:
"What are you most thankful for?"
Bring the sheet back to one of our offices to display for others to see by November 21st and be entered to win a prize! A winner from each office in 4 different age categories will be chosen: 0-3, 4-6, 7-10, 11+.
*Coloring contest open to youth members ages 17 and under. If you are not near an Altra location to drop off your artwork, please mail completed color sheet to Altra Federal Credit Union: C/O: Thanksgiving Coloring Contest, 1700 Oak Forest Drive, Onalaska, WI 54650