Congratulations to our Winners!
Aiden Johnsrud • Chatfield, MN
Daniel Yao • Onalaska, WI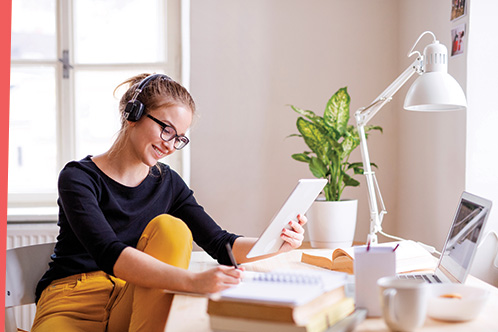 Get Rewarded!
Get rewarded for learning about important topics like budgeting, credit cards, and more. Complete the Banzai curriculum through your classroom teacher or the Banzai Teen program with a post-test score of 85% or higher and submit the application to win one of two $5,000 scholarships to be used for your 2- or 4-year US college education.
Scholarship Entry Period: March 1, 2023 – April 30, 2023
Eligibility Rules:
Complete the Banzai financial education modules (through their classroom/teacher or the online Banzai Teen program) between 3/1/23 and 4/30/23
Complete the Post-Test with a score of 85% or higher
Be a High School Student (Grades 9-12), ages 13+
Must have a minimum 2.8 GPA
Be college-bound to a two- or four-year US college within the next 4 years (winner will need to provide proof of enrollment by 12/31/2027 to claim the scholarship)
Complete the Scholarship Application
Limit 1 submission per qualified applicant
Membership not required
Employees, board members, and immediate family of Altra Federal Credit Union, the Altra Foundation, and Banzai! are not eligible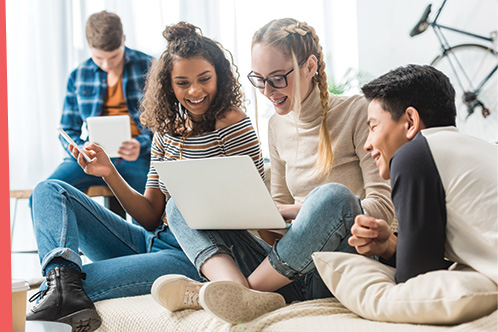 *One submission per qualified applicant. Scholarship offer available to legal residents of the United States (U.S.) and the District of Columbia who: (1) Are age 13 years old or older; (2) Are currently enrolled in high school (Grades 9 through 12) as of March 1, 2023, either in an accredited high school or alternative schooling program that will grant the equivalent of a high school diploma as determined by their state; (3) Have a cumulative G.P.A. of 2.80 or higher, and; (4) Must be enrolled in a two- or four-year U.S. college before December 31, 2027. Proof of enrollment is required. The scholarship application period begins at 12:00 a.m. CST on March 1, 2023 and ends at 11:59 p.m. CST on April 30, 2023. Odds of winning are dependent on number of submissions. Incomplete applications or applicants who do not meet al checklist criteria will not be considered.  A panel of judges will review entries and determine two winners. Employees or board members of Altra Federal Credit Union, The Altra Foundation, Banzai, and their immediate family members are not eligible for the Financial Education Scholarship. For Official Rules, visit www.altrafoundation.org.