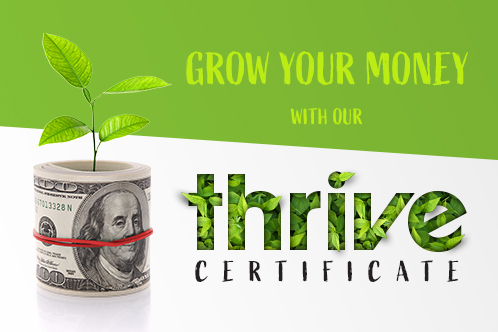 Your money will Thrive.
Grow your money with Altra's Thrive Certificate. Choose between a 13-month or 37-month term. Limited time offer! Check out today's best certificate rate available. 
Already a member? Open a Thrive Certificate account online by logging into Online Banking.
Not a member yet? Open your membership in one of our branches or online.
Find your certificate rate available in your area.
Open a New Account Today!

Apply Online

GET STARTED!
Visit Your
Nearest Branch


Call Us Today
800-755-0055