Welcome to Drive Altra!
We'll do more than give you an auto loan, we'll make you a car buying expert.
Apply Now
How did Altra become the auto loan leader?
We make car buying easier by providing you with valuable tools to determine your budget, by offering many ways to apply (online, in-person, or even over the phone), and you can even use our vehicle search to find the right car for you.  Altra is a proven market leader in the communities we serve; we provide competitive rates, lower fees and unique lending programs.  Our lenders are easy to work with, dedicated to educating you and securing your loan quickly.  Come experience the Altra difference!
It's great to work with the vehicle financing pros at Altra
When you show up at the dealership to buy your vehicle you'll have all the facts and a solid action plan. Plus, you'll have that really great auto loan all ready to go. If you prefer to do your financing at the dealership, make sure you say "Send me to Altra!" Click for a list of dealerships we have chosen to partner with.
We'll do more than give you an auto loan…we'll make you a car buying expert!
Find everything you need to know, start to finish. This site has all the tools and information you need to make smart choices – starting with a quick and easy car loan from Altra.
Less running around. Less run-around. More straight-up facts.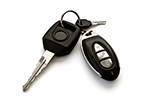 Just Drive Away Happy
You are about to access services provided by TruStage™ Insurance Agency
While these services are brought to you through an agreement between Altra Federal Credit Union and TruStage™, TruStage™ is responsible for the content. Privacy and security policies may differ between Altra and TruStage™. Business conducted here will be conducted directly with TruStage™.