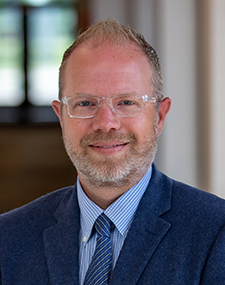 Tom Snyder
Financial Advisor
About Tom
2715 Losey Blvd. S
La Crosse, WI
As a financial professional, I have been in the Banking and Financial services fields for nearly 20 years. I became a financial advisor to help improve the lives of my clients and to help them retire the way they would like to retire. 
I help individuals and families pursue their financial goals and increase their financial confidence by providing sound financial advice and creating detailed yet realistic financial plans. I am deeply committed to my clients' financial wellbeing, and I strive to listen intently to their needs and concerns in order to provide them with just the right help for their unique circumstances. 
I am a registered representative of LPL Financial and licensed insurance agent. 
I grew up in the northwest and moved to Wisconsin with my wife (who was my high school sweetheart) and my youngest daughter to be closer to family. Outside of the office I enjoy spending time with family and friends, golfing, heading out on our ATVs, and watching and playing sports. 
Tom Snyder is Financial Advisor with LPL.
Open a Guided Wealth Portfolios Account Today!
Digital investing made easy - Investment independence as your fingertips.
Guidance within reach.
"Do-It-Yourself" Self-Directed Account
Online Assessment to help you select an investment model
Automatic Diversification, Rebalancing and Investment Monitoring
Service Center Available - Questions & Account Maintenance
Use of Low-Cost Exchange-Traded Funds
Automatic Tax-Loss Harvesting
Intuitive & Intelligent Website
Low Minimums (just $5,000 to start)*
Low Annual Fee of 0.85%
Local Financial Advisor Assisted Account
Includes All Benefits of Self-Directed Account
Access to Local Financial Advisor for Questions & Account Reviews
Retirement & Education Planning Services
Estate Planning & Tax Saving Strategies
Competitive Full-Service Fee of 0.85%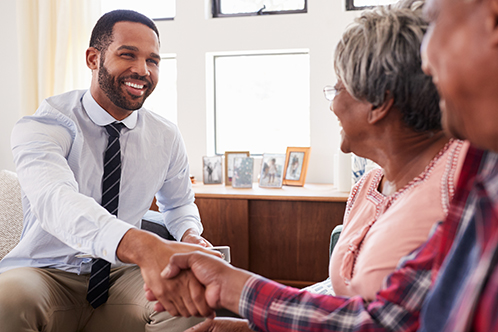 Contact Altra Financial Advisors
The professionals at Altra Financial Advisors are licensed to serve members in Arizona, California, Colorado, Florida, Iowa, Michigan, Minnesota, North Carolina​​, South Dakota, Tennessee, Texas, Washington and Wisconsin.​
Meet our Advisors and learn more about the financial professionals serving Altra Federal Credit Union members! You may also contact us at 888.777.5211 or email Mark Thorn at m.thorn@lpl.com to schedule a no-cost, no-obligation consultation in person or by phone.
*An annual small account fee is applied to accounts with less than $10,000 invested.
Guided Wealth Portfolios (GWP) is a centrally managed, algorithm-based, investment program sponsored by LPL Financial LLC (LPL). GWP uses proprietary, automated, computer algorithms of FutureAdvisor to generate investment recommendations based upon model portfolios constructed by LPL. FutureAdvisor and LPL are nonaffiliated entities. If you are receiving advisory services in GWP from a separately registered investment advisor firm other than LPL or FutureAdvisor, LPL and FutureAdvisor are not affiliates of such advisor. Both LPL and FutureAdvisor are investment advisors registered with the U.S. Securities and Exchange Commission, and LPL is also a Member FINRA/SIPC.

All investing involves risk including loss of principal. No strategy assures success or protects against loss. There is no guarantee that a diversified portfolio will enhance overall returns or outperform a non-diversified portfolio. Diversification does not protect against market risk.
Tom Snyder is a financial advisor with, and securities and advisory services are offered through LPL Financial (LPL), a registered investment advisor and broker-dealer (member FINRA/SIPC). Insurance products are offered through LPL or its licensed affiliates. Altra Federal Credit Union and Altra Financial Advisors are not registered as a broker-dealer or investment advisor. Registered representatives of LPL offer products and services using Altra Financial Advisors and may also be employees of Altra Federal Credit Union. These products and services are being offered through LPL or its affiliates, which are separate entities from, and not affiliates of, Altra Federal Credit Union or Altra Financial Advisors. Securities and insurance offered through LPL, or its affiliates are:
Not Insured by NCUA or Any
  Other Government Agency

Not Credit Union
Guaranteed
Not Credit Union
Deposits or Obligations
May Lose Value
Altra Federal Credit Union ("Financial Institution") provides referrals to financial professionals of LPL Financial LLC ("LPL") pursuant to an agreement that allows LPL to pay Altra Federal Credit Union for these referrals. This creates an incentive for Altra Federal Credit Union to make these referrals, resulting in a conflict of interest. Altra Federal Credit Union is not a current client of LPL for advisory services. Please visit https://www.lpl.com/disclosures/is-lpl-relationship-disclosure.html for more detailed information.

The LPL Financial registered representative(s) associated with this website may discuss and/or transact business only with residents of the states in which they are properly registered or licensed. No offers may be made or accepted from any resident of any other state.