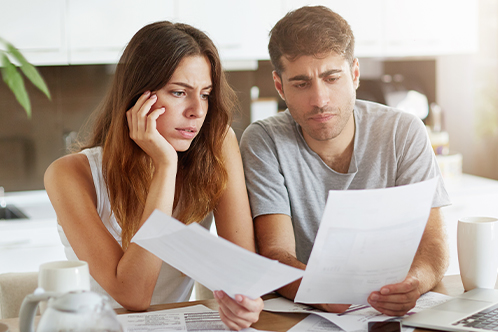 Sometimes we all need a helping hand.
If you're struggling to pay bills or cover basic expenses due to job loss or shelter-in-place orders during the COVID-19 Pandemic, you may be eligible for Altra's 2020 Relief Loan.
NO INTEREST and NO PAYMENTS until July 15, 2020.
*APR = Annual Percentage Rate. The 

APR is a step-up rate with an initial rate of 0% until 07/15/2020.  After the initial rate 

period

, rate will adjust to a fixed rate of 8.99%, 10.99%, 13.99%, 16.99%, or 18.00% depending on your credit score at time of application.   No interest or payments due until 07/15/2020.  Maximum loan amount is $3020; Maximum twenty-four (24) month term. (

Payment example: A $3020 loan at 0% until 07/15/2020 and 13.99% APR thereafter for twenty-four (24) months would have a monthly payment of $143.36). No application fee, no monthly service fees

,

 and no pre-payment penalty. One 2020 Relief Loan per household at any given time. Altra Federal Credit Union membership on or before March 15, 2020 required. Certain conditions apply and subject to underwriting criteria.  Program may be changed or discontinued at any time.  Loans currently at Altra Federal Credit Union are not eligible for this offer.  

Contact an Altra Federal Credit Union representative for additional information.