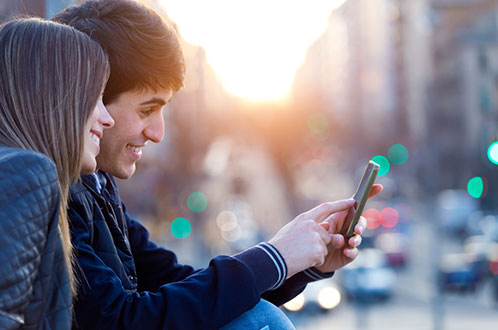 Visa Purchase Alerts
Get a text or email whenever you pay with your Visa card.
Alerts from Altra powered by Visa® help you reduce fraud and monitor your spending anytime, anywhere. With near real-time alerts, you can receive updates on your Visa® card activity through text messages and email. And this service is available free for Altra Visa® cardholders.*
Visa Click to Pay
Easily pay online with Visa Click to Pay at your favorite stores with a single sign in.
Pay online faster.
Stop filling out forms – Your payment and shipping information are saved so there is no time wasted.
Use your existing Altra Visa Credit or Debit card.
Works on any device – Make online purchases from your computer, tablet, or phone.

Visa PayPal
Shopping is easy and secure with your Altra Visa Card and PayPal
Link and use your Altra Visa® Credit/Debit Card with your PayPal account to check out online. You'll enjoy the added convenience and extra layer of security that come with your Visa® card. Plus, you'll save time with no need to enter all your financial information every time you make a purchase.
*Actual time to receive Alert dependent on wireless service and coverage within area. Alerts service may not be available in all areas. Gasoline alerts may not include purchase amount. Account activity qualifying for Alert service may vary by issuer. Additional restrictions apply. © 2009 Visa. All Rights Reserved.