Earn Cash Back Rewards!
A free spend account for members ages 13-23* who want to avoid fees and earn rewards for using their debit card. Earn Cash Back Rewards by simply making a minimum of ten (10) purchases using your Debit Card each month and earn $0.10 for every transaction!*
No Minimum Balance, No Monthly Fees
30,000+ Surcharge-Free ATMs Nationwide
Free Debit Card
Free Mobile app with Free Remote Check Deposit
Free Altra Pay (instantly send money to friends and family)
Free unlimited ATM withdrawals at Altra-owned ATMs
Three Free ATM withdrawals/month at non-Altra ATMs, then $1.50 per transaction (surcharges may apply from ATM owner)
Free telephone account access & balance inquiries
Free unlimited phone transfers from Altra Checking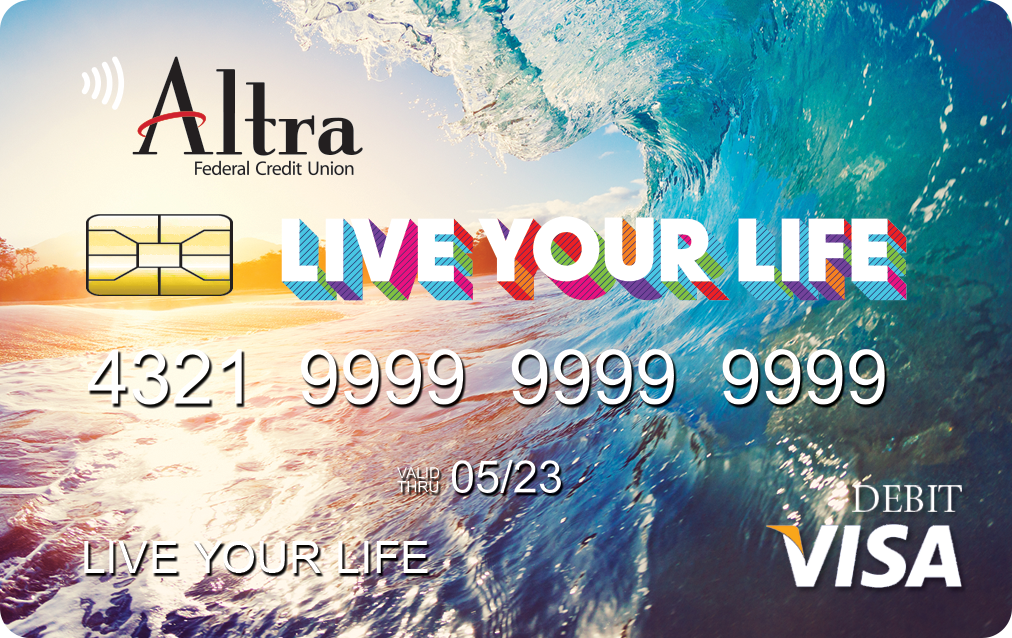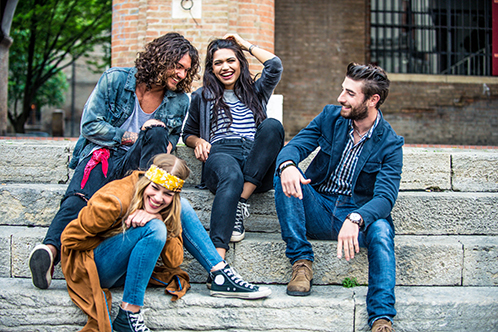 Online Funds Transfer between Financials
Cross-account transfers to and from Altra accounts on which you're a joint owner
*Live Your Life Spend Account is free with electronic statements (eStatements). If you choose to not accept eStatements, a service charge will be applied to receive monthly paper statements (excludes ages 17 & under). Contact Altra for complete details.
APY = Annual Percentage Yield. Qualifying accounts will earn 0.0% APY. Account available for Altra members ages 13-23 only. Receive Cash Back Rewards after you make ten (10) Debit Card purchases per cycle. To qualify you must 1) Receive your monthly eStatement at a valid email address; 2) Make ten (10) purchases with your Altra Visa Debit card per cycle ($1.00 minimum purchase per transaction required). Check writing is not allowed. Checks presented against the account may be returned unpaid.

Qualified accounts will receive Cash Back Rewards of $0.10 per transaction ($1.00 minimum purchase per transaction required) after the 10-transaction minimum requirement is completed each cycle. Cash Back Rewards will be deposited into the account on the 1st calendar day of the following qualification cycle. If all requirements are not completed and/or posted in any given cycle, the account will not receive Cash Back Rewards for that cycle. Qualification cycle means the full calendar month beginning on the 1st and up to the last calendar day at 2 pm CST.

For tax reporting purposes, Cash Back Rewards may be reported as dividends. Membership eligibility required. One account per member; personal accounts only. Not available to Guardianship, Rep Payee, or UTMA accounts. Joint account holder age 18 or over is required if under age 16. Account will automatically transition to an A+ Checking account at age 24. Contact Altra or visit www.altra.org for complete details.  

Debit card transactions processed by merchants and received by Altra as ATM transactions do not count towards qualifying debit card transactions. Only debit card transactions processed by merchants and received by Altra as Point of Sale (POS) transactions count towards qualifying debit card transactions.