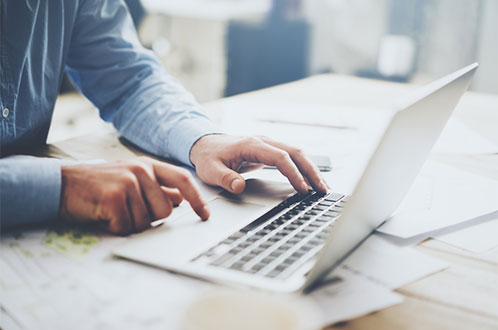 First-time Users
First Time User? Click here to for instructions and troubleshooting tips. Prefer a printable User Guide? Download our Quick Start Guide.
Access step-by-step instructions and troubleshooting tips.
Initial Setup
Step 1 – Log In as a New User
The first time you Log In, you will need to set up a New User Profile
Visit www.altra.org.
Locate the Online Banking Log In area in the upper right-hand side of the screen.
Click on New Users button.
Enter User ID: Use your Altra member number.
Enter Password: Use the last 4–digits of the primary account holder's Social Security Number.
Step 2 – Verification
You will be asked to verify your identity by entering the last 4-digits of the Primary account holder's Social Security Number, their zip code and their birth date.
Step 3 – Change Password / User ID
For security, you will be required to change your Password and User ID upon initial registration
Enter your Automated Phone Banking PIN: Use the last 4-digits of the Primary account holder's Social Security Number.
Enter New Password:
Must be 10 to 25 characters
Must contain 3 of the 4 categories:

Uppercase letter
Lowercase letter
Number
Special Character (excluding ~)

Cannot be your TIN or Altra account number
Cannot be any of your 3 previous passwords
Re-enter New Password, then click "Submit".
On the following page Enter a New User ID.
Step 4 – Accept Online Banking Agreement
You must accept the Online Banking Agreement to access Online Banking. This agreement also contains important information regarding eStatements, eNotices, Bill Pay and transfer information.
Step 5 – Enhanced Log In Security
You will be asked to select three Security Challenge questions and answers to help protect against ID Theft and Online Fraud. The initial setup of these questions can be bypassed up to 3 times. Once the questions are set up, each time you log in thereafter, you'll be asked to answer two Challenge questions. You may select the checkbox on this screen to avoid having to answer these questions each time you log in only if you are using a non-public computer.
Step 6 – Verify your email address (if prompted.)
Explore
Check out the customization options available under User Options and the free features available to all Online Banking users:.
Free Bill Pay
Our free Bill Pay system works just like an online checkbook. You control what bills are paid, when they're paid and the amount.  You can even choose to receive bills electronically.
Click the Bill Pay tab within Online Banking, then accept the Agreement. You will be able to begin paying bills immediately.
Scheduled Transfers
Click here for the quick steps to schedule a transfer.
View eStatements
Click on eStatements within the Online Services tab. Verify your email address then click 'I Consent' at the bottom of the eStatement Sign-up. You will receive a message stating that your account is currently being set-up. If you are unable to view the eStatement page by the next day, please contact Altra.
View Credit Card eStatement or use Credit Card Pay-My-Bill
Log In to Online Banking and click the credit card link (shown as the last 4 digits of card number).Click the "Card Details" button at bottom of page.
Mobile apps
Altra offers free apps for iPhone, iPad, and Android; search for Altra Mobile in the iTunes Store or Google Play.
Get Mobile app setup instructions.
Quicken Setup
Choose "Altra Federal CU" as the institution when you activate your accounts in Quicken. If you choose "Altra Federal Credit Union", you will be connecting to the deactivated account.
Online Banking Viewing
Recommended web browsers:
The latest version of Internet Explorer is highly recommended. If you have the option to choose 32 or 64 bit browser, choose 32 bit. Please note, Internet Explorer 8 is no longer supported by Microsoft and is no longer a secure browser.
Recommended OS: 
Windows 7 and later (Windows XP and Office 2003 are no longer supported by Microsoft.)
Internet Explorer Users
If you are unable to access 3rd party applications (Bill Pay, MoneyDesktop) using Internet Explorer, change browser setting to "Accept Third-Party Cookies".
Go to: Tools > Internet Options > Privacy > Advanced
Under Third-Party cookies choose "Accept"
Safari / Mac Users
To access 3rd party applications (Bill Pay, eStatements, MoneyDesktop), change your browser settings to "Never Block Cookies".
Go to Menu  (top of page)
Choose Preferences… item in the menu – a new window opens
Click the Privacy icon near the top of the window.
Under Block Cookies select the "Never" option.
Save changes by clicking OK