Helping you live your best life!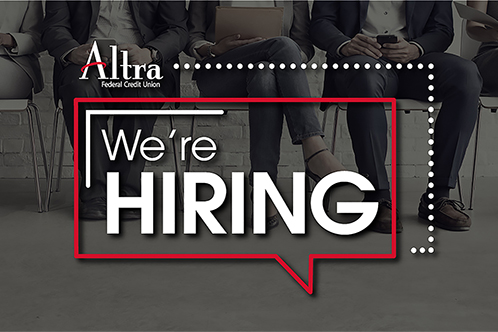 Altra is a federally insured financial institution providing a full range of financial services, from personal and business to lending and investments. Chartered in 1931, Altra is a not-for-profit, member-owned financial cooperative serving members in all 50 states and around the globe. We are also deeply committed to giving back to the communities we serve.
We offer exciting growth and career opportunities to those who strive to learn and are excited to take on new challenges. Job stability and a forward-thinking, innovative culture to work in are just a few of our advantages. For all of us who work here, it's the chance to share important moments and make a real difference in our members' lives.
More than just a paycheck
Our employee benefits package includes competitive salaries, incentive programs, comprehensive medical/dental/vision benefits, employer-matched 401k, award-winning training programs, professional development programs, tuition assistance, paid leave and a wellness program that includes all employees and spouses.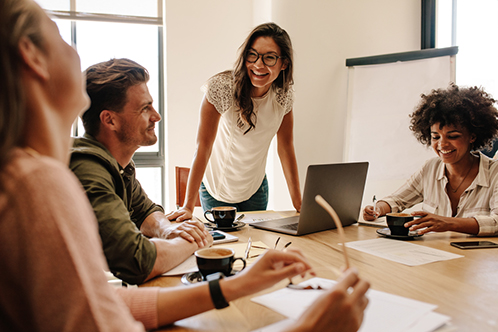 Altra Federal Credit Union has been recognized as a Great Place to Work™ certified organization, with  97% of employees saying Altra is a great place to work!  We have a high-trust culture that fosters innovation, business agility, and sustainable performance.  Employees take pride in giving back to the communities in which we serve, respect Altra's special and unique benefits, appreciate the vast opportunities to learn and grow professionally, and have a high level of credibility in the leadership team. 
Altra is proud to be designated as one of America's healthiest companies!
Altra Federal Credit Union was recently honored as a Gold Level recipient by the Well Workplace Awards, which recognizes an organization's commitment to the physical health and well-being of their employees.
The award was presented by the Wellness Council of America, one of the nation's most-respected resources for building high-performing, healthy workplaces. Award winners must meet the rigid set of worksite wellness criteria known as WELCOA's Seven Benchmarks of Success. Gold Level recipients initiate a comprehensive program that produces results.
Altra's Working on Wellness program promotes a healthy lifestyle by having employees and their spouses track a variety of activities. Points are assigned to the various activities and employees are rewarded when certain benchmarks are achieved.
"Altra is proud to be designated as one of America's healthiest companies," said Kim Bauer, vice president of Human Resources and creator of Altra's WOW initiative. "We are committed to helping our employees live their best lives and they have embraced our WOW program by being active participants."