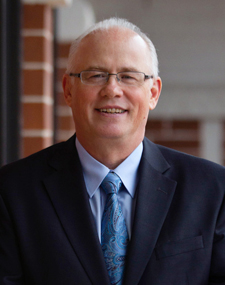 Steve Koenen
President & CEO
Steve has worked for Altra Federal Credit Union since 1996. Growing up on a small dairy farm in rural Wisconsin taught Steve the work ethic that has helped make him successful in today's business environment. His passion for Altra, our employees and our members is evident each and every day as he strives to enhance Altra's value proposition. Steve was the first Credit Union executive from the State of Wisconsin to be chosen to serve in the prestigious Filene Research Institute's i3 program, a nationwide industry think tank. This experience helps Steve in his continual efforts to move Altra forward and never be content with the status quo. One co-worker described Steve as "an excellent facilitator of change." Steve is the champion for innovation and leads Altra in its quest to be truly a leader in the financial services industry.
Steve brings over thirty years of banking knowledge and a strong proficiency in branch operations, sales, sales management, innovation, member experience, and product design and delivery. The passion Steve brings to Altra also carries over to community and family. He serves as President of the Cashton Alumni Association, board member of Coulee Region Junior Achievement, Wisconsin Credit Union Shared Service Centers board, and board member of 7 Insurance of Tennessee. He recently received his Certified Chief Executive (CCE) diploma from the Credit Union Executive Society (CUES).
Steve obtained his degree in Finance from the University of Wisconsin–La Crosse. He also completed the Graduate School of Banking at the University of Wisconsin–Madison. When not working or volunteering, you will find Steve spending time with his wife, Mary, and two sons, family and friends, watching sports or doing something on his hunting land.

Steve elk hunting

Steve's family farm where he grew up

Steve's alma mater - UWL